Welcome to The Sampler House
Find Me At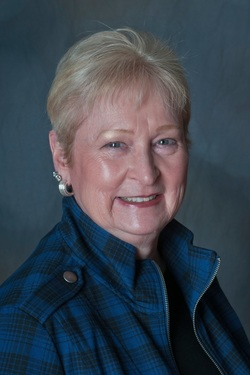 The Sampler House – 8112 Weatherwax Drive – Jenison, Michigan 49428-8300
Phone: (616) 457-8348 – E-mail: [email protected]
Web-site: www.TheSamplerHouse.net
Biography
Eileen Bennett
Artist, author, teacher Eileen Bennett is a recognized expert in the art of sampler stitching, much sought after in the United States and abroad for her encyclopedic knowledge of historic embroideries. She has written seven books, including her two-volume Note Book Of Sampler Stitches, The Red Book Of Sampler Stitches and A Note Book Of Pulled Thread Stitches that embroiderers and canvas workers routinely turn to for well-documented, historically accurate stitches. Her designs are noteworthy for their authenticity and grace. Like her books, they are much-admired for their comprehensive, easy-to-follow instructions and diagrams. Also, like her books, her design are popular; she has sold over 500,000 leaflets since opening her company, The Sampler House, in 1984.
A contributor to America's leading needlework magazines, Eileen is also a popular-informative and entertaining-instructor. She teaches at guild meetings, needlework shops and shows throughout the country. She has served on the Board of Advisors for Antique Sampler & Needlework Quarterly. She has executed commissions from the Grand Rapids, Michigan, Public Museum, worked with the Ulster Folk Museum in Belfast, Northern Ireland, and she published a quarterly newsletter SAM CLOTH, that included hard-to-find information on samplers. Eileen is currently the chairperson for Michigan's Sampler Survey . . . a nation-wide search documenting Michigan's school-girl embroideries.
Inspired by numerous years of researching antique samplers, Eileen Bennett's Sampler House designs offers today's stitcher a challenging counted thread experience or a relaxing cross-stitched project. Designs, based on 17th, 18th and 19th century sampler making techniques, are charted for using easily attainable DMC threads and imported linens. Her "Red Book of Sampler Stitches," containing over 70 clearly drawn stitch diagrams, continues to be one of the industries leading books on 'how-to-do' needlework. And for those wishing a quick course in sampler history, "The Evolution of Samplers . . . a 400 year time line" is a must have, must read book!
A member of the Embroiderers' Guild of America, Eileen is the owner of The Sampler House (8112 Weatherwax Drive, Jenison, MI 49428-8300). For additional information on Eileen's books, designs or classes, write for a catalog or her teaching schedule or visit her website:
www.TheSamplerHouse.net